Maple Lane Community
Maple Lane Residents-
Confined in your apartment and need something to do?
We have our free little library in the office that have many great books in it.
Let us know what types of books interest you and we will bring a few books and leave them at your door for you.

Give us a call or send an email to [email protected].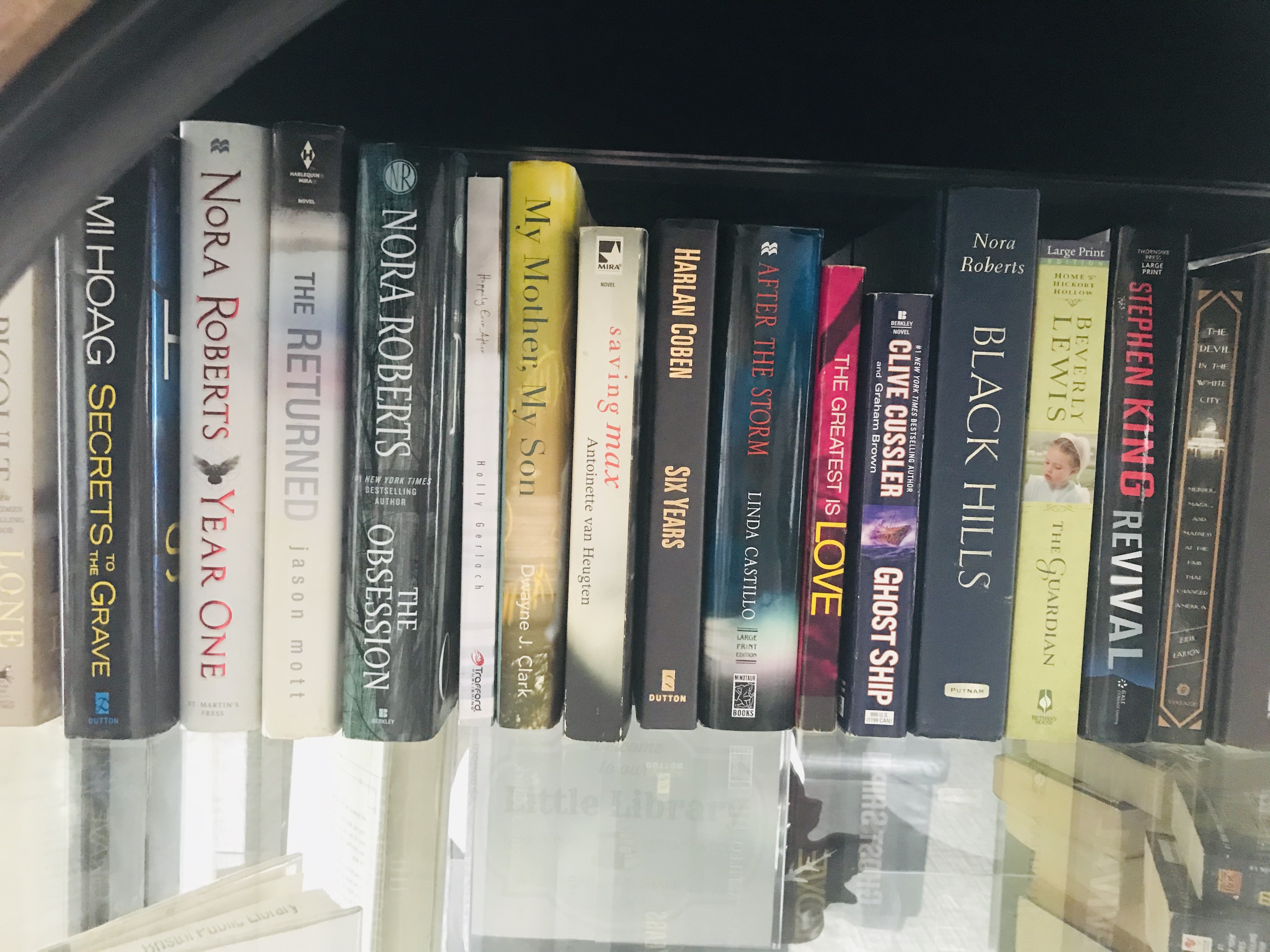 I have a dining table for sale. It has two leaves and 4 chairs. Although, the 4th chair needs some repair. I'm asking $200 for it. If you are interested, call Debbie at 574-379-9009.

(0 comments)

Debbie DeBoer

|

November 10, 2020

(0 comments)

My name is Mary Thomas and my cat has ran off. He's black with a little white spot on his lower belly. He has a blue collar with a camo tag. Also has vet heart tag. His name is savage. If any one finds him my phone number is on the back of name tag. Please message or call me. Thank you!

(0 comments)

Kelly Morgan

|

November 4, 2020

(0 comments)

If anyone is in need of a reclining loveseat, I have one for sale $300. Very good quality, like new. Color: medium brownish. Call Angie 574-536-4610

(0 comments)

Angela Rehmels

|

October 18, 2020

(0 comments)

dose anyone pass out candy within the appartment complex for Halloween?

(0 comments)

Holly Koltin

|

October 2, 2020

(0 comments)

Maple Lane Residents-  Confined in your apartment and need something to do? We have our free little library in the leasing office that have many great books in it.  Let us know what types of books interest you and we will bring a few books and leave them at your door for you.   Give us a call at 574-262-4466 or send an email to [email protected]

(0 comments)

Kristen McFarland

|

March 18, 2020

(0 comments)

I'M LOOKING FOR SOMEONE WITH A TRUCK TO PICK UP A BED IN NILES MICHIGAN FOR ME. FEE IS NEGOTIABLE....SHARON JOHNSON

(0 comments)

SHARON JOHNSON

|

March 8, 2020

(0 comments)

Freeze Warning Tips for Residents: When temperatures are forecast to be below 32 ° F, water pipes can freeze, burst, and cause a great deal of damage. Help protect your apartment home by taking these steps during a freeze: 1) Let your faucets drip! Run both hot and cold water in a very fine stream in each of your apartment's faucets: kitchen sink, bathroom sinks, bath tubs, showers, etc. 2) Open your cupboards! Leave the cabinet doors under all sinks open so that the pipes will be ventilated with warm air. Leaving the bathroom and kitchen doors open helps too. 3) Heat your home! If you leave for the day (or an extended period of time) do not turn the heat completely off. Turn it on, set to the lowest setting you wish (60 ° is recommended). 4) Be alert! If you see anything unusual - for example if your water does not come on, or if you see water leaking anywhere in or around your apartment building, notify the leasing office and the maintenance team immediately! These precautions are essential in order to avoid the more drastic measure of temporarily cutting off the water to all apartments and draining the lines to prevent damage from bursting pipes.

(0 comments)

Kristen McFarland

|

January 15, 2020

(0 comments)

We have started our annual food drive! Please stop by the office and donate. Thank you Here is the list of the most needed items:

(0 comments)

Alesia Robinson

|

November 7, 2019

(0 comments)

Filter & Furnace Inspections start Monday, November 4th. Notices will be posted on building doors tomorrow. See attached map to see when your building will be done. Please let the office know if you have any questions.

(0 comments)

Kristen McFarland

|

October 31, 2019

(0 comments)

does anyone use this bulletin board?? sharon johnson Bldg 39

(2 comments)

SHARON JOHNSON

|

October 22, 2019

(2 comments)